Meridian, Idaho Personal Insurance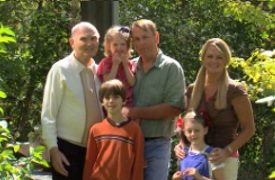 Why do you need personal lines insurance?
Insurance can help relieve or negate a financial burden in the event of an unexpected life event. Merriam-Webster defines insurance as "a means of guaranteeing protection or safety."
How does this play out in everyday life?
Example 1: Your dog runs out into the street and causes a motorcycle accident that puts the driver in the intensive care unit at the hopsital for 30 days. The bills add up to $900,000. Do you have homeowners liability and an umbrella policy that will cover this?
Example 2: A slow water leak behind an upsatirs toilet causes water to drip down through the ceiling on the main level. The plumber tells you the toilet has been leaking for years. Does your homeowners policy cover this?
Exmaple 3: You're driving and get distracted by glancing down at your phone to see a text that just came in. You don't notice the bicyclist crossing in front of you. He's sent to the ER with critical injuries. Is your auto insurance policy bodily injury coverage high enough to cover the expenses?
Why we do what we do:
Catastrophes happen. They are not welcome and they are not fun. The last thing we want is for our clients to face long term financial repercussions because no one ever explained to them how much their insurance policies will cover and what they will cover.
We strive to educate you on your insurance coverage and your insurance needs based on your lifestyle. We truly care and want you to be protected. For quotes and questions regarding your insurance needs we can be reached by phone at 208-322-1030, by text at 1-208-228-0630, or by email at insurit@richardsoninsure.com. We'd love to hear from you!