Meridian, Idaho Bonds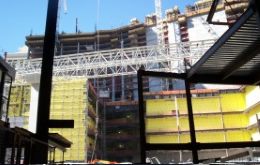 At Richardson Insurance Services, Inc, we specialize in providing Idaho small and large businesses with the following types of bonds:
Surety Bonds
Notary bonds: bond insures that the notary will fulfill all obligations to protect the public from financial harm resulting from any wrongdoing when performing notarial duties.
Judicial/Court/Fiduciary bonds: These bonds are a guarantee that the principal will comply with the instructions of the court. These may be probate or court bonds.
Public official bonds: Guarantee that a public official will serve their elected or appointed office properly.
License and permit bonds: Guarantee that an individual or business granted a license or permit to operate a business or to exercise a privelege will meet their obligations under the law.
Contract bonds: Guarantee that the principal awarded a contract will complete their work and pay their bills during that contract.
Miscellaneous bonds: Guarantee a variety of obligations not classified elsewhere, including travel agency bonds and lost instrement bonds, among others.
Fidelity/Employee Dishonesty Bond: Offers employers protection against losses that are caused by its employees' fraudulent or dishonest actions.
Serving Meridian, Idaho with all your bond insurance needs
Idaho bonds are designed to provide guarantees for work or services to be performed. The agents at Richardson Insurance Services, Inc can provide a wide range of bonds to find the right fit for your business. Contact us to find out more about surety bonds in Meridian Idaho including the Boise, Eagle, Garden City , Meridian, and Nampa areas.